EZE-LAP
EZE-LAP diamond plate 50x150, wood block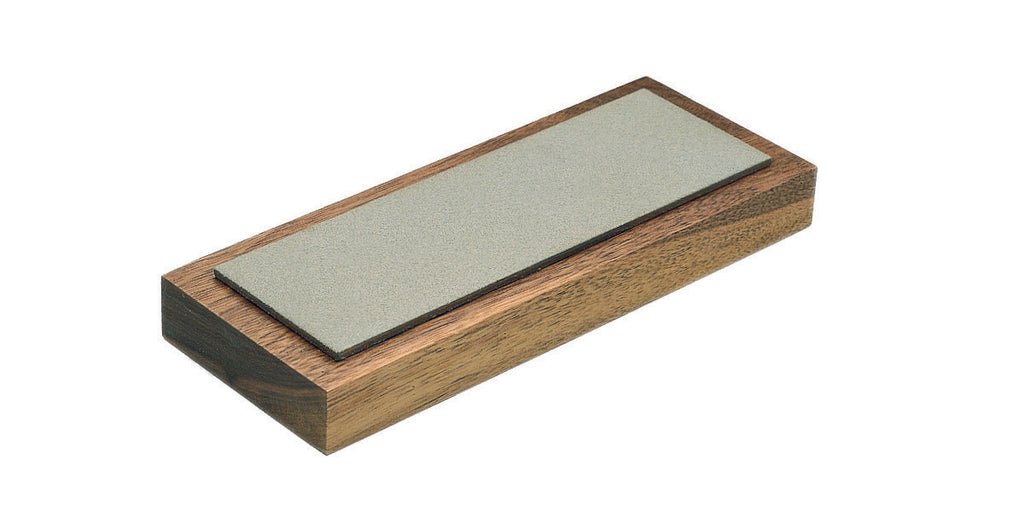 The originator of the diamond sharpener, starting in the early 1970s Eze-Lap has been the leading producer of diamond blade sharpeners thanks to their unique diamond process combined with modern technology to produce some of the finest products on the market for the lowest possible price.

Customers are still suprised that after years of use Eze-Lap products still retain the same level of quality and consistency to their finishes thanks to the diamond construction used to create the flattest most consistent products on the market.

The EZE-LAP 62F is a 25 by 150mm long single sided fine grit plate (600 grit) attached to a walnut pedestal.

EZE-LAP Diamond products has been the pioneer and originator of diamond sharpeners since the early 1970s. Our unique diamond process and modern technology allows EZE-LAP to produce the finest quality diamond products for the lowest possible price.

The unique process of heat treatment that bonds the highest quality industrial grade diamond particles in a stainless alloy to a precision matched metal substrate has been imitated but has never come close to being duplicated. The resulting suface integrity from the EZE-LAP process measures about 72 on the Rockwell C hardness scale. By utilizing our technology, EZE-LAP has created a surface that works on carbide, ceramic, tool steel, hardened materials and newer stainless steels that are utilized by most major knife manufacturers today.


Code :

TOW56

MFR

EZE-62F

Usually ships in:

Approx 10 working days.
More from this collection
×