Kanetsune
Kanetsune W10 Wood carving set with magnolia wood handle. Set of 10 in cloth wrap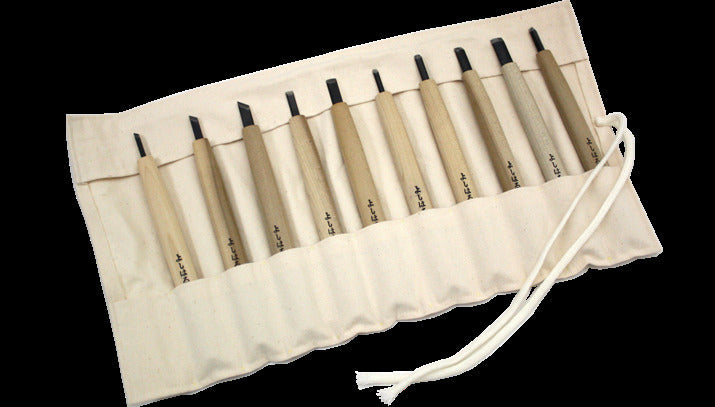 Wood Carving Knives

The wood carving set consists of 10 tools made from high carbon steel each with a magnolia wooden handle.

The set comes in a fold able cloth wrap with 10 pockets.

All Kanetsune models are hand crafted in Seki city Japan by master craftsman.

Kantsune was a famouse Japanese swordsmith and it is said the first Kanetsune knife dates back to 1395. However, the kanetsune factory was established in 1948 in Seki City, the City of Blades. These are amazing knives forged throughout a history of 800 years, which are strong, beautiful, and exceedingly sharp. Kanetsune pursues the customers needs for quality products, combined with beauty and tradition.

Most Kanetsune outdoor knives are made from premium high grade carbon steel produced in Japan. Proper care and regular maintenance will keep the blade rust-free. Keep blade clean and dry after each use. A wipe with a clean cloth with a little camellial oil will protect the blade from corrosion.
Code :

TOW187

MFR

KBW10

Usually ships in:

Approx 10 working days.
More from this collection
×