Stolzle
STOLZLE WEINLAND WHITE WINE 350ml 1000002 (Set of 24 )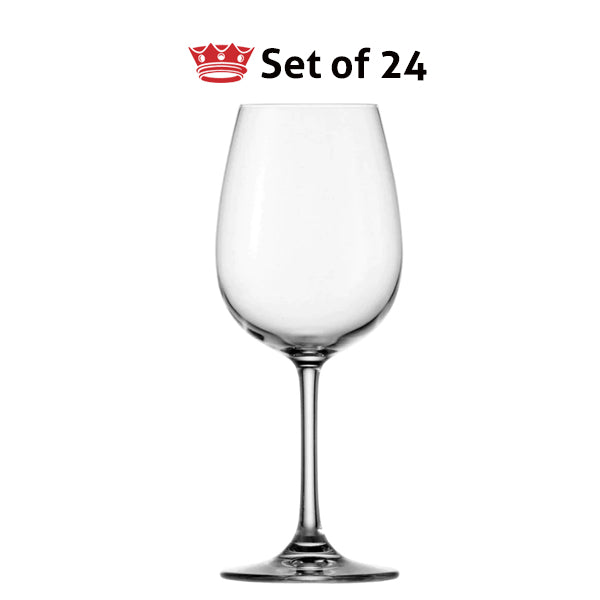 Stolzle glasses are lead-free, particularly clear and they sparkle in the sunlight. The Lusatian quartz sand, to which we add soda, potash and feldspar, ensures the radiant brilliance.

Stolzle glasses give the wine more room to breathe at the bottom. The opening of the glass tapers towards the rim of the mouth: the noble drop flows evenly over the tongue, unfolds its entire aroma and provides perfect enjoyment.

We always recomment hand washing glassware but Stolzle glasses have dishwasher resistance - thet high-quality crystal glass are extremely hard-wearing when rinsing. The glass that gently strengthens towards the floor and the seamlessly welded transitions help protect against glass breakage.

The affordable Weinland series is a true fighter. A robust all-rounder in a timeless design that hardly ever breaks.
Code :

Stolzle90

MFR

360-855

Usually ships in:

Approx 10 working days.
More from this collection
×