Royal Selangor
Royal Selangor Frodo With Gold Ring Goblet - Lord of the Rings range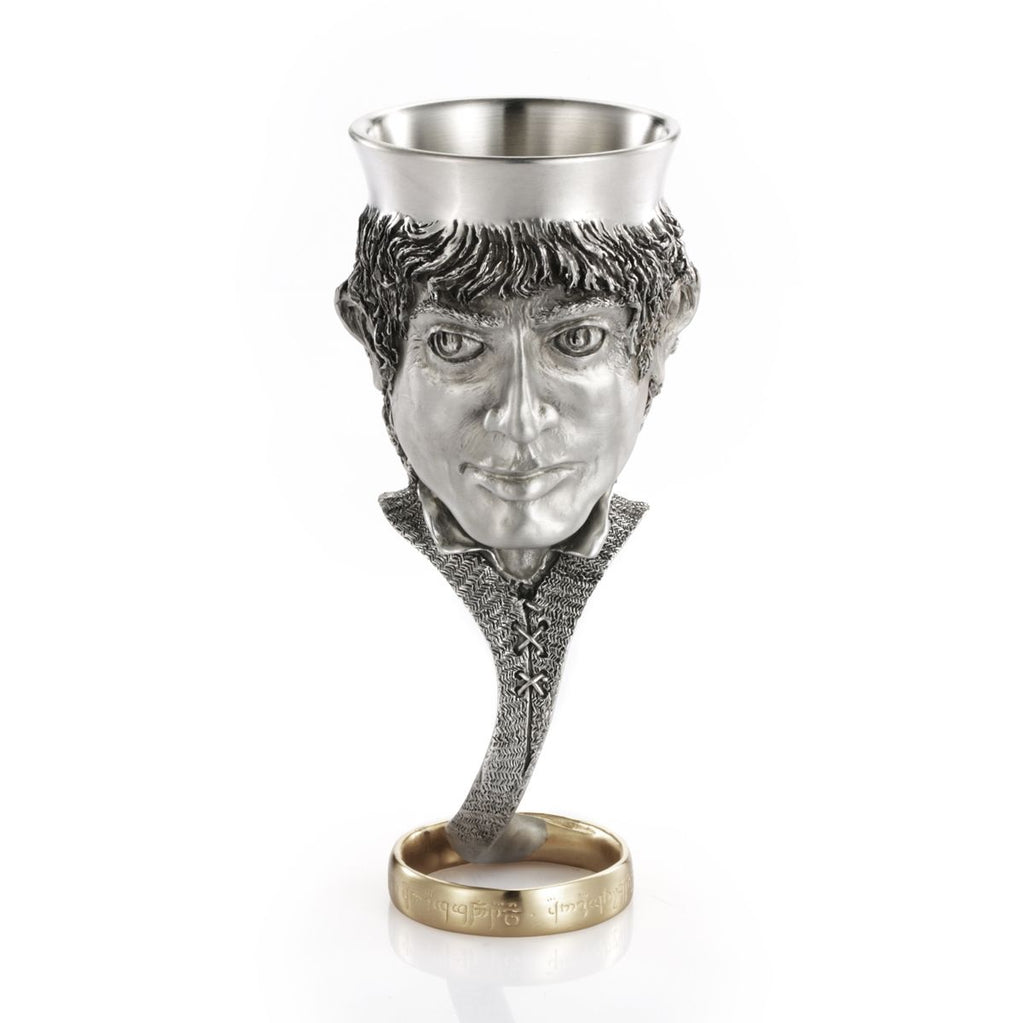 Size: H18.5cm

One of the smallest members of the Fellowship, but one with the gravest task. As Ringbearer, young Frodo Baggins must traverse Middle-earth to destroy the Master-Ring, gilt in 24K gold and forming the base of this unique goblet. It carries the infamous Black Speech inscription ÔAsh nazg durbatulžk, ash nazg gimbatul, ash nazg thrakatulžk agh burzum-ishi krimpatul. One Ring to rule them all, One Ring to find them, One Ring to bring them all and in the Darkness bind them.

About the collection
An astonishingly creative work of high fantasy, J.R.R. Tolkiens 1954 epic recounts the Fellowship of the Rings perilous journey to end Saurons quest for world domination. Sculpted by Dr Graeme Anthony, the collection is officially licensed by Middle-earth Enterprises, a division of the Saul Zaentz Company.
RoyalS

RoyalS318

MFR:

272537E

Available in :

Online and Selected Stores
More from this collection
×