Royal Selangor
Royal Selangor Han Solo & Chewbacca Bishop Chess Piece Pair - Star Wars Range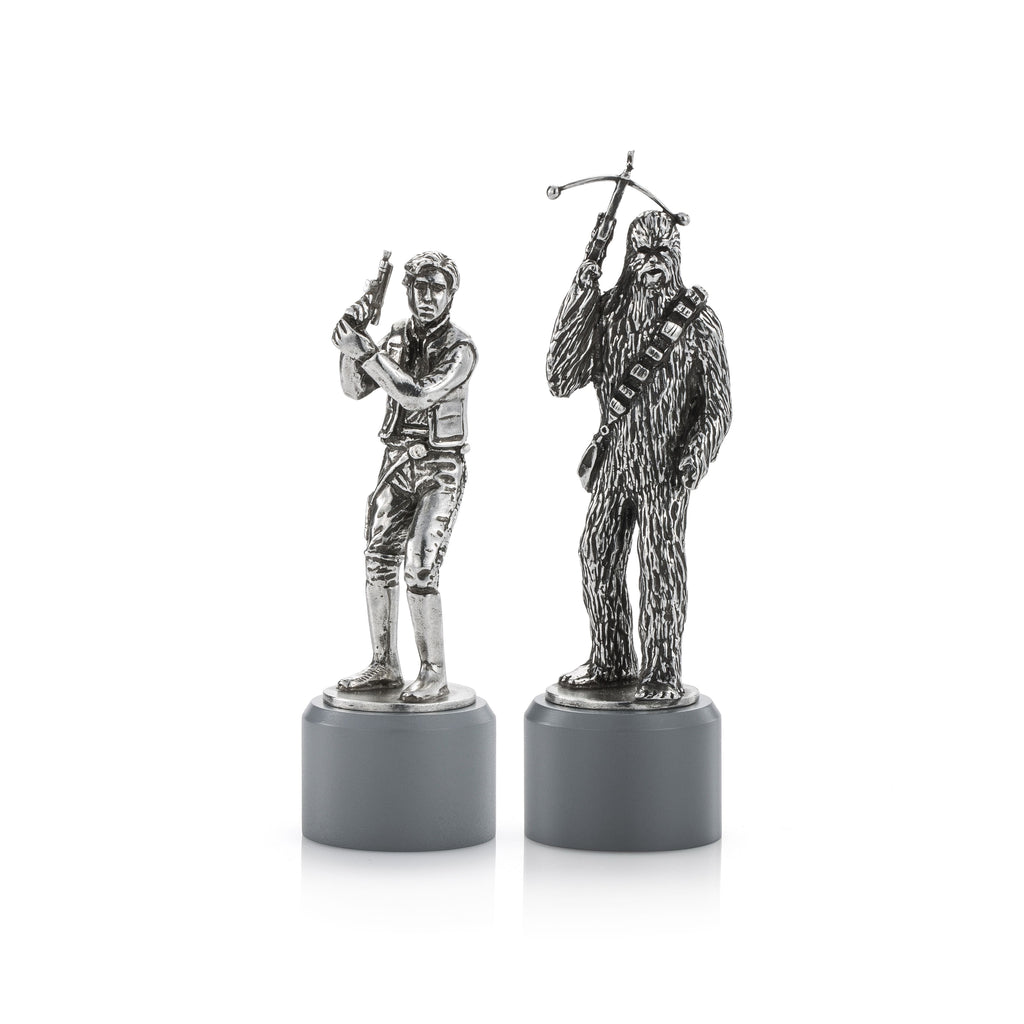 Size: Han H10.5cm including base x Dia 3.5cm, Chewbacca H12cm including base x Dia 3.5cm

Loyalty, trust, the occasional bickering; ample demonstrations of the singular and longlasting friendship between human and Wookiee. The shared command of the second fastest ship in the galaxy doesnt hurt either.

About the collection
Royal Selangors affectionate homage to Star Wars is a collaboration with The Walt Disney Company Southeast Asia. This item comes in Star Wars Official Licensee packaging.
RoyalS

RoyalS284

MFR:

0179001R

Available in :

Online and Selected Stores
More from this collection
×