Laguiole En Aubrac
Laguiole En Aubrac 28pc Flatware Set - Woods of France Juniper Wood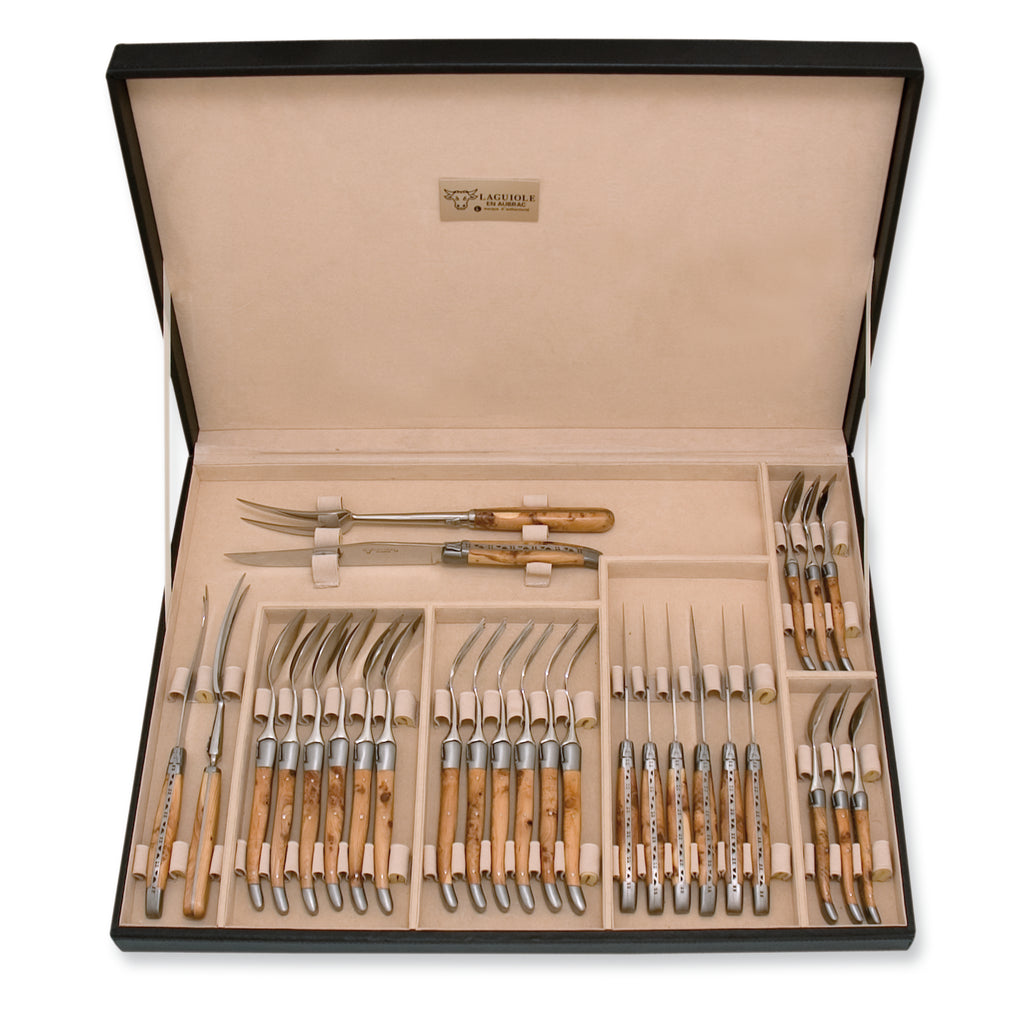 Made to order by hand by a single cutler with 109 production steps for each piece of cutlery and a stamped signature on each forged spring-plate. Masterfully crafted ensuring superior durability and timeless quality. An heirloom to be passed down, ensuring dining occasions are a joy to remember.

Contains:

¥ 6 _ Steak Knives
¥ 6 _ Forks
¥ 6 _ Soup Spoons
¥ 6 _ Coffee Spoons
¥ 2 pc. Cheese and Fork Set
¥ 2 pc. Forged Carving Set
¥ Includes a decorative wooden storage box

Juniper wood has been used to make everyday objects and artisanal pieces for centuries, from knife handles and walking sticks to tobacco pipes, fine cigar boxes and precious inlays. With its yellow-brown colouring and delicate but high contrasting pattern, the peppery juniper wood is well suited for knife handles for its strength and robustness, holding up to intensive wear and tear.
Code :

laguiole-en-aubrac66

MFR

MEN99GEIH

Available in :

Only availabe in selected stores
More from this collection
×