Laguiole En Aubrac
Laguiole En Aubrac Bread Knife - Amourette (Snakewood) - Stainless Steel Bolster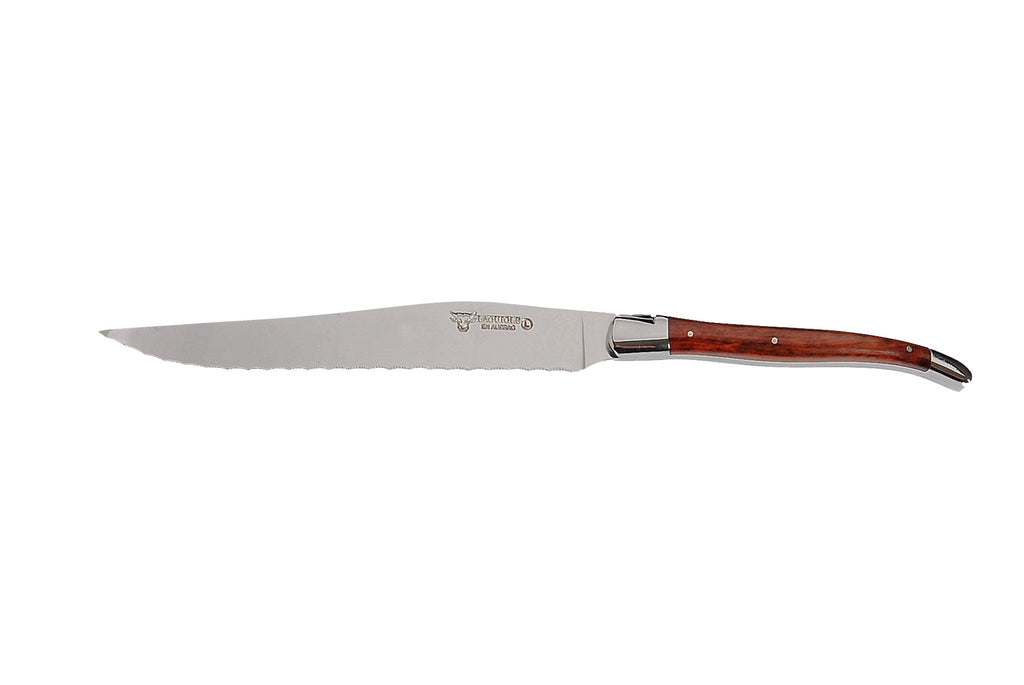 A specialised must-have for charcuterie restaurants serving Iberico ham, Italian Prosciutto or Spanish Serrano ham. The long, thin, flexible blade gives expert control to navigate around the bones of all kinds of hams or shoulders to maintain precise thin stained-glass slices.

Individually handcrafted and guaranteed for life, the prestigious French Laguiole en Aubrac range is synonymous with superb quality and intricate detailing.

Each knife is assembled by a single craftsman in Laguiole, France. This guarantees that each knife has its own unique quality, for everyday use, generation after generation.

The Blade Ð Forged out of 440 steel, the blade is incredibly strong, sharp, and will never rust.

Code :

laguiole-en-aubrac55

MFR

C2P99AMI

Available in :

Only availabe in selected stores
More from this collection
×