F Dick Red Spirit
F.DICK RED SPIRIT KNIFE BLOCK "4KNIVES", 4PCS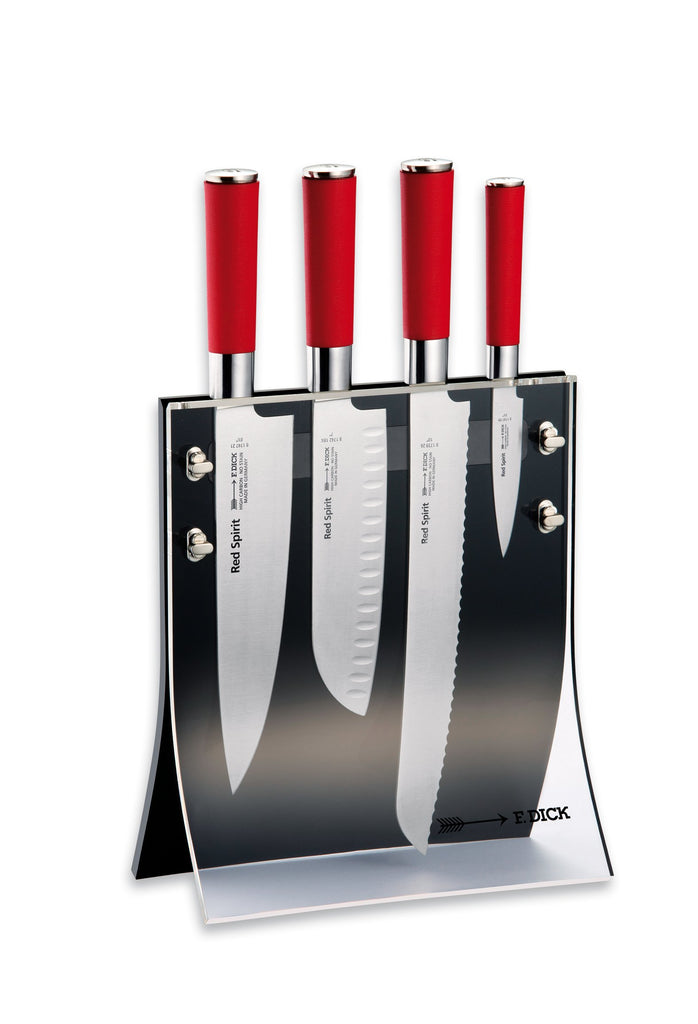 F.Dick Red Spirit Knife Block "4Knives", 4pcs
The Red Spirit Range
Even at first sight, the beholder experiences the inspiration and passion emerging from this knife series. Our Red Spirit knives are designed for uncompromising sharpness. The blades are grinded extremely slim and the cutting edge is polished. The round shaped, Asian-style handle of the knife offers an extraordinary haptic.
Features include:
*German Made
*Round Shaped Handle Made With Nonslip Polymers
*Ergonomically-shaped round handle offers a comfortable grip, ideal for very frequent use
*Rockwell hardness rating 56
*Features an extremely thin tapered blade for the ultimate in precision cutting
*Blade made from premium quality polished high carbon stainless steel, making it immensely tough and durable, as well as easier to sharpen
*Laser Tested Cutting Edge Geometry
Code :

f-dick-red-spirit9

MFR

81772-00

Usually ships in:

Approx 10 working days.
More from this collection
×