F Dick Pro-Dynamic
F.DICK PRO-DYNAMIC WOODEN KNIFE BLOCK, 7PCS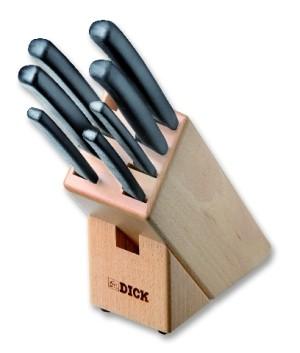 F.Dick Pro-Dynamic Wooden Knife Block, 7pcs
ProDynamic knives are designed for the use in all cooking areas. Their hygienically impeccable handle made of solid plastic and their quality blade make them high-class knives with modern design.
It features a quality blade and a solid hygienic black handle to prevent contamination of foods.
As these knives are used in many of the world commercial kitchens they come in a range of handle colours so that specific knives are used with specific foods in order to avoid cross contamination.
Features :
*Material German steel
*Rockwell hardness rating 56
*Incredibly sharp knife made from premium quality German stainless steel
*Perfect for use in any kitchen
*Hygienic solid plastic handle
Code :

f-dick-pro-dynamic31

MFR

88030-00

Usually ships in:

Approx 10 working days.
More from this collection
×