King of Knives
Home Safe Artificial Plants UV Spray Protector 1 Litre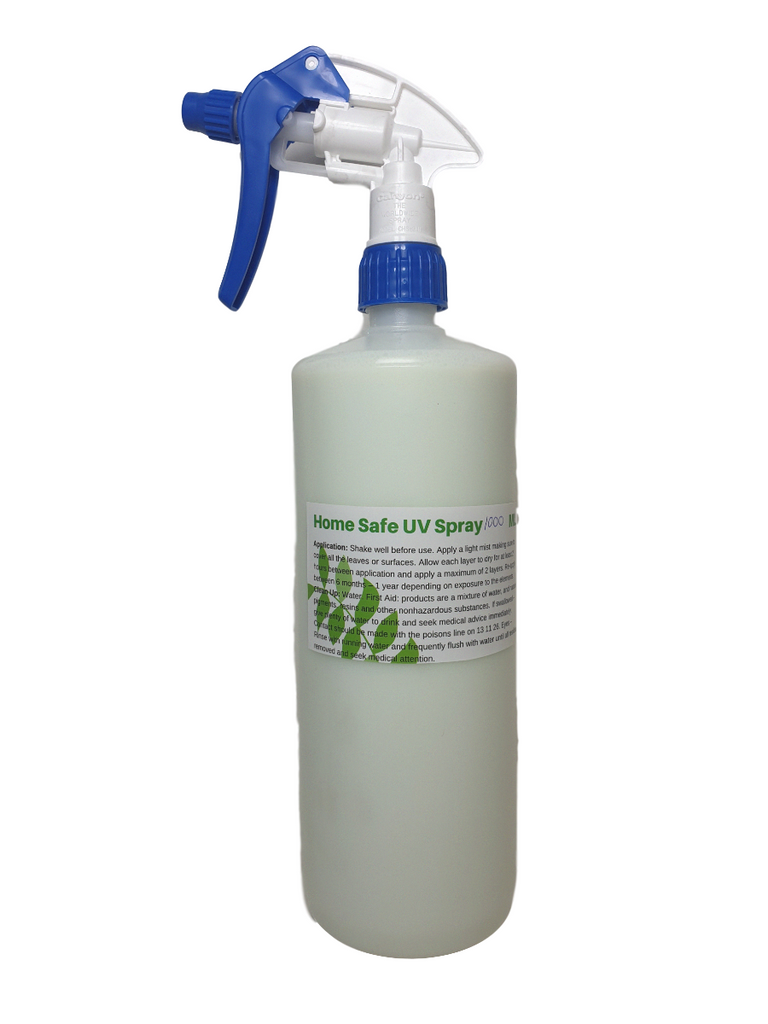 Artificial Plants UV Spray Protection
If you've purchased non-UV protected artificial plants or lower quality fake plants from a local dollar shop or hardware store, you may want to consider using our artificial plants UV spray for added protection.
What is the UV Home Safe spray?
Superlast UV is a clear zero voc waterborne acrylic, an electrometric membrane is formulated as a clear product which provides superb sealing and protection qualities for all ornamental and decorative materials including plastics and fabrics; including fake plants, green walls, floral arrangements, and topiary protection. It penetrates deep into the surface and adds flexibility, strength, easy maintenance. It enhances colour, protects against fading and aging and keeps dust down while forming a durable waterproofed chemical and abrasion resistant surface. Use Superlast UV where the natural colour is to be preserved and the life of the materials and products are to be prolonged.
Super Last UV Protection Spray for Artificial Plants:
Protects surface against efflorescence
Ultraviolet, heat and stain resistant
Does not yellow with age
Non-toxic and odour free
Applications:
Where the natural features and colour are to be preserved, maintenance made easier and the life prolonged.
Hotel or office plastic floral or interior design features
Fabrics such as curtains,
Timber products
Terracotta or equivalent,
Preparation hints:
Remove dust, oil, grease, form the surface, it can be sprayed, wiped or where possible dipped (for intricate surfaces such as leaves. Where dipping is used, hang and allow drying naturally for best results. Alternatively, use the spray nozzle and spray with a mist until covered.
Technical info:
Storage conditions: Room (moderate) temperature, tightly closed (sealed)
Colours: Colourless
Gloss: Semi-gloss or Satin
Spreading Rate: 10-15m²per litre (one coat depending on substrate)
Clean up:
Clean all equipment thoroughly with water immediately after use and ensure any fake plants are clean and free from dust. Storage Keep containers well sealed and store at moderate temperatures
Please email us if you require a MSDS.
Package Content
1 x Home Safe Artificial Plants UV Spray Protector 1 Litre
Code :

DSZ808

MFR

V77-1015197-1

Usually ships in:

Approx 10 working days.
More from this collection
×