Devanti
Devanti 400ml 4 in 1 Aroma Diffuser remote control - Light Wood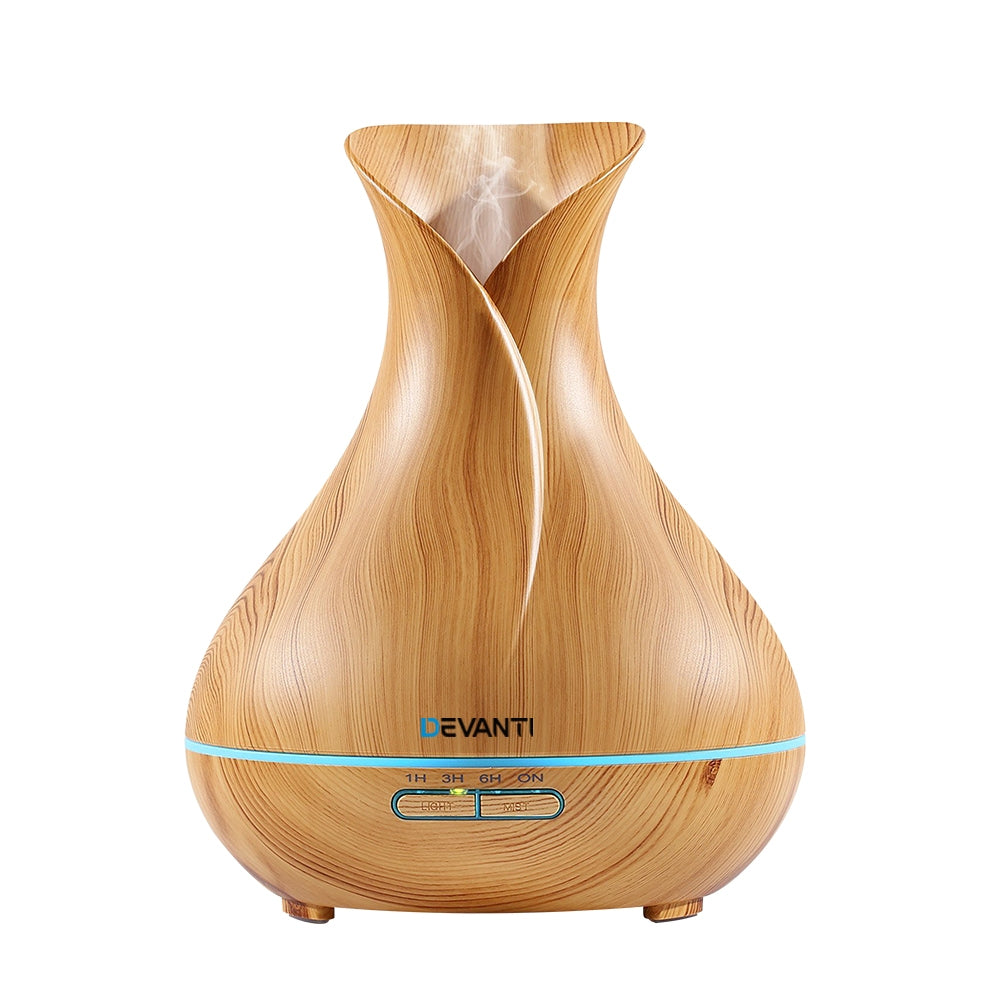 400ml 4-in-1 Aroma Diffuser Light Wood
With its unique light wood grain finish and a zen-inspired shape vase, the Diffuser actually performs four functions in one device: humidifier, purifier, night light and aromatherapy. It uses electronic frequencies to create vibration in water. The resulting mist is then carried to the top where it absorbs the essential oils to purify the air and remove unwanted odours. At the same time, you experienced a scented aroma to calm and revitalize your body.
You can set the Diffuser to work continuously from three timer pre-sets with two adjustable mist modes. Not least, you can also adjust the level of brightness with its 7-colour LED light to give you soothing hues all through the day or night.
Features
* Light wood grain design
* 4-in-1: aromatherapy, humidifier, purifier, night light
* 400ml capacity
* 7-colour LED night light
* 2-level light brightness
* Ultrasonic smooth mist
* Two mist adjustment modes
* LED indicator
* Three timer settings
* Whisper-quiet operation
* Waterless auto off
* Low energy consumption
* High humidification effect
* remote control
Specifications
* Material: ABS and PP
* Capacity: 400ml
* Power: 14W
* Voltage: AC220 - 240V/ 50-60Hz/DC 24V
* Range of aroma: 20-40m2
* Timer option: 1/ 3/ 6 hours
* Working time: 8-12 hours
* Night light: 7 colour
* Light brightness: Bright and dim
Package Content
1 x Devanti Aroma Diffuser
1 x Measuring Cup
1 x Adaptor
1 x User Manual
1 x Remote
Code :

DSZ289

MFR

DIFF-519W-LW

Usually ships in:

Approx 10 working days.
More from this collection
×