Grillz
Grillz 2-in-1 Offset BBQ Smoker - Black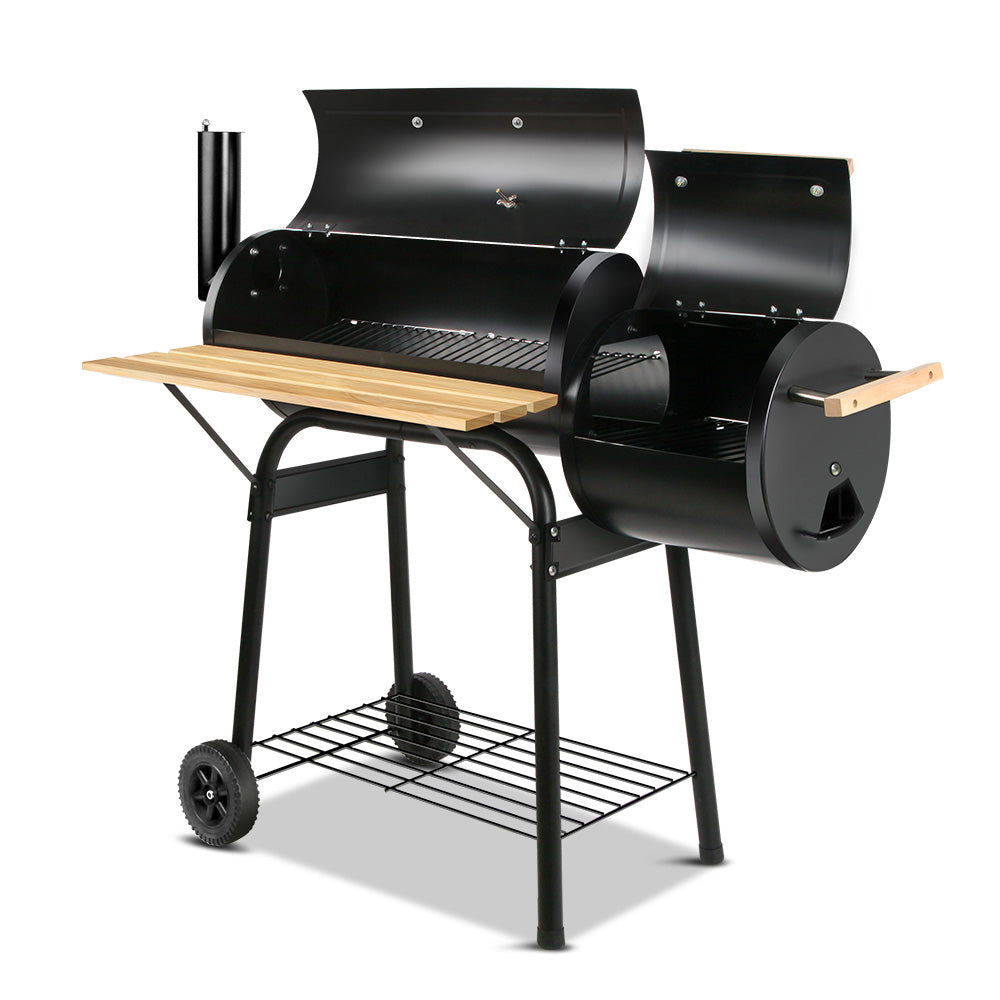 2-in-1 Offset BBQ Smoker
Grill and smoke your food in exceptional style with our outstanding GRILLZ Offset 2-in-1 BBQ Smoker. Comprising a chrome-coated steel BBQ grill, a generous cooking chamber and robust side firebox, the perfectly sealed and thick metal body renders the Smoker excellent heat retention and heat distribution properties. Ensuring all the natural flavours and delights of your cooking are absorbed back into the meats for its delectable goodness. Furthermore, the air outlets provides good ventilation while an integrated thermometer also helps you to monitor cooking temperature for best results.
With the wide front bench, you have plenty of space for all your cooking paraphernalia. Place your spices, ingredients, sauces, utensils and other BBQ essentials there for effortless reach and use during cooking. Not least, the two wheels enables the BBQ Smoker to be easily carted around for outdoor gatherings, parties, picnics or any special event.
Features
* Chrome-coated steel BBQ grill
* 2-in-1 design
* Easily Portable
* Stainless steel grill plate
* Large work bench
* Scold-proof handle
* Unique chimney
* Temperature display
* Equipped with wheels
* Good ventilation
Specifications
* Material: Heavy-duty steel
* Cooking area size: 51.5x29cm + 26.5x29cm
* Charcoal rack size: 54.5x19.5cm + 27x19.5cm
* Colour: Black
Package Contents
1 x Offset BBQ Smoker
1 x User Manual
Code :

DSZ155

MFR

BBQ-SMOKER-OFFSET

Usually ships in:

Approx 10 working days.
More from this collection
×