Carrol Boyes
Carrol Boyes CUTLERY 21pc SET AND STAND - hanging wave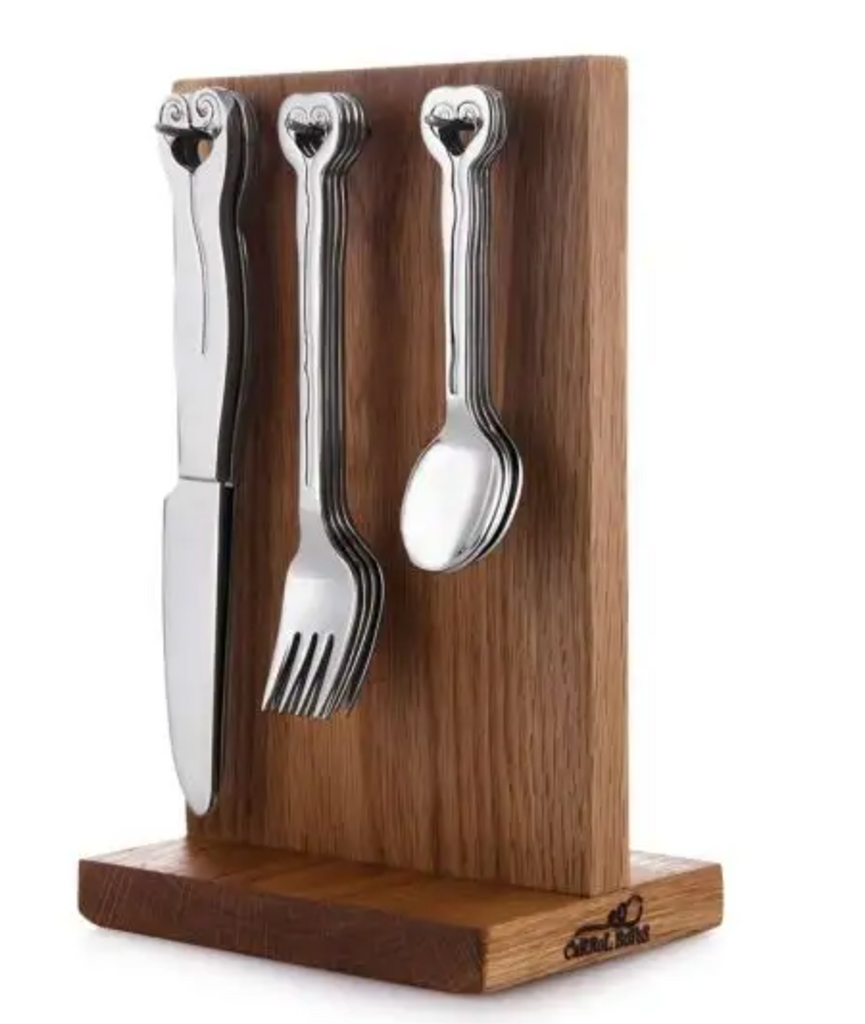 A 21-piece set and stand, designed by Carrol Boyes to adorn your kitchen countertop and picnic setting. Featuring abstract linework, this stainless-steel set hangs on this American Oak stand.
Please note this item ship out of South Africa an it usually takes around 16 workings days to deliver
Code :

carrol-boyes227

MFR

18CUT-SET-HW-ST

Usually ships in:

Approx 16 working days.
More from this collection
×