Witloft
Witloft Classic apron - Green/Cognac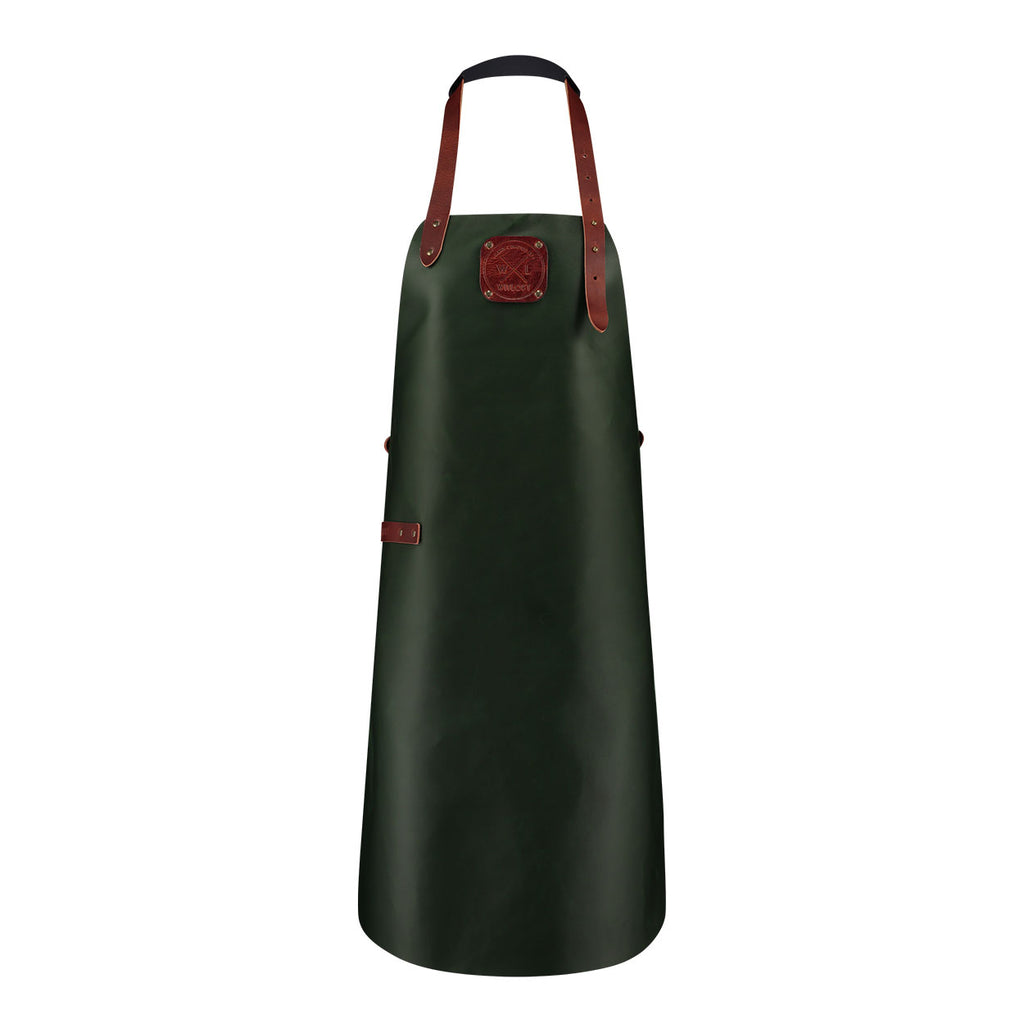 Classic Collection

Handcrafted unisex leather aprons, finished with leather details.

Our four colored Classic apron collection is handmade with great care, making each product very unique. We use soft and high quality grain leather, and as the leather lives and breathes these aprons get more beautiful over time while using it. The canvas around the neck strap ensures comfort.

Made from 100% cow leather
Adjustable at the neck and waist

Please note that thius product is made in Europe and Ships through our European distribution. This means that the moment delivery can take upto two and half weeks to arrive

UNIQUE COATING Witloft developed a special and unique coating which is used on most of our aprons. It protects the leather against stains, dirt and even the worst scratches. It also makes food or dirt easy to wipe off with a damp cloth. The coating makes the leather a bit stiff in the beginning, but will quickly soften with use. The Witloft apron is made to last and will take on its own unique characteristics over time. The aprons are good for use in a heated environment such as BBQ or grill and will protect you.

CARE & CLEANING INSTRUCTIONS

When youre not using your apron, hang it or roll it, dont fold to ensure no lines or cracks will appear in the finish. Please take in account the following care & cleaning instructions. No warranty is implied since results may vary.


Remove dirt by vacuuming with a brush attachment or dust frequently with a clean, dry cloth.
If the leather is soiled, it can be wiped with a soft, damp cloth using a lather of any mild soap with lukewarm or distilled water. Always try on an inconspicuous spot first
Dry with a clean, soft cloth.
Do not spot clean the leather product; always clean the entire surface Do not use saddle soap, cleaning solvents, oils, furniture polishes, varnishes, abrasive cleaners, detergents, or ammonia on the leather product. These will ruin the finish, causing it to become sticky and cracked.
Code :

Witloft3

MFR:

WL-ARU-21

Available in :

Online and Selected Stores
More from this collection
×