Claude Dozorme Knives
Claude Dorzorme Le Theirs box of 6 steak knives, white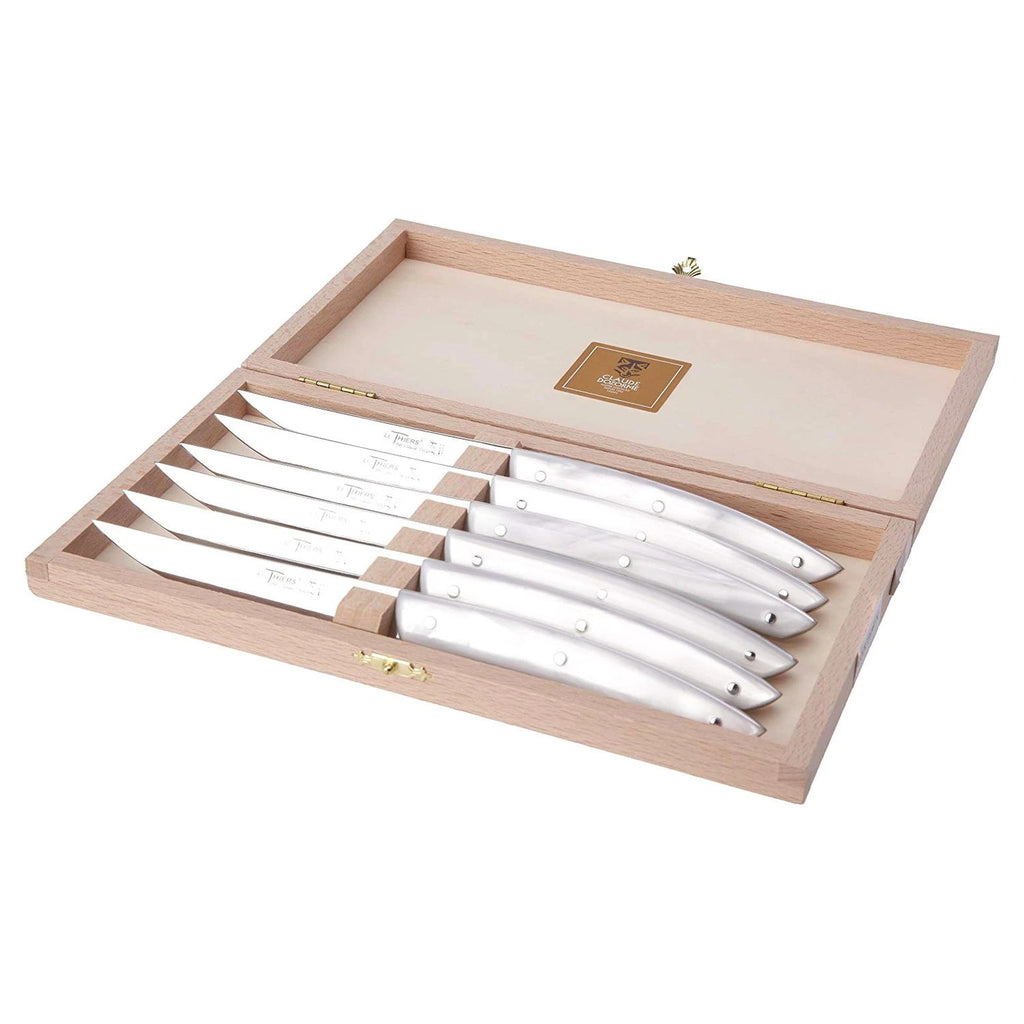 This set of knives comes with 6 steak knives with white handles packaged neatly in a wooden box for both safety during delivery and to be used to display this exquisit collection.

Behind the Claude Dozorme trademark lies a family business established since 1902 in Thiers, the cutlery capital of France. The Dozorme family has nurtured a passion for knives that has been passed down through the generations and it is now run by the greatgrand daughter Claudine Dozorme.

Le Thiers liner-lock are ultra-light, ultra-flat knife with back clip (money clip). It has a highly secure liner opening-closing system, and side protection of the blades edge. The blade is of X50CrMoV15 steel - an excellent cutting performance and easy to re-sharpen.


Code :

TOW9

MFR

CD.001.54

Usually ships in:

Approx 10 working days.
More from this collection
×